Finding a good, reliable dog sitter can make a big difference when traveling and you have to leave your dog at home.  Finding the right person to care for your dog can allow you to have peace of mind on your trip.  However, finding a sitter can be challenging, and even more so when you have an anxious, reactive dog.  
When we moved last year, I had to find a new sitter and I was so nervous about it. Luckily, we struck gold and have a wonderful, kind, patient sitter that I trust. 
To help you navigate this process, I've broken down finding a dog sitter into 4 parts: Searching for a sitter, interviewing a sitter, prepping for the sit, and the actual sit. 
I definitely recommend starting your search early! If your dog has severe stranger danger, it will take time to get them comfortable with a new person.
---
Searching for a Sitter
To begin your search, first, determine what you want the sit to look like.  Will the sitter be staying in your home?  Will your dog go to the sitter's home?  Will it include overnight stays or just walks and check-ins throughout the day?   The services offered will vary by the sitter.
Note: My personal preference is a sitter that comes to our home. My dogs do better with a routine in a familiar setting. This is the consensus of my clients as well (because we all have fearful and/or reactive dogs.)
When looking for a dog sitter, you may wonder where to start.  Sure, there are online platforms in which you can find a sitter.  But we have all read horror stories online of pet sits gone wrong.  
I don't mean to throw shade, but there are plenty of well-meaning sitters on those platforms that sit because they "love dogs so much" when in reality, they do not have a solid understanding of dog behavior and body language – things that are super important when working with reactive dogs. 
Online resources I recommend to start your search are Pet Sitters International and the National Association for Professional Pet Sitters.   Both of these websites allow for location-based searches and will tell you more info and credentials of sitters (insured, licensed, certifications held, educational courses completed, First Aid certified, and Canine CPR certified, etc.) 
Additionally, try joining a local Facebook group. There are usually "Dog Moms/Dads of Your City" groups that are open to the public. While a lot of the content in these groups may not pertain to you, they can be a great resource for finding a sitter. You will get recommendations from others that have had success. (This is exactly how I found our current sitter).
You can also try asking your groomer, vet, trainer, or even local pet store employees. I worked at a pet supply store early in my career and was honestly blown away by the compassion and thoughtfulness of the employees. Some of the employees I worked with pet sit on the side or could at least make a recommendation for a sitter.
Interviewing Sitters
Once your search yields some prospects, having an in-home consultation is a must.
Before the sitter arrives, make sure you clearly communicate how to interact with your dog.  For example, you may prefer they text when they arrive instead of ringing the doorbell.  Or maybe your dog does best meeting new people outside before coming inside.  (For more info on people coming into your home, check out my free Guest Guide).  
It is a red flag if this person cannot follow your directions and wants to pet and say hello to your dog.  This is very scary for people-reactive dogs!
This is also your time to ask questions and set expectations.  Some questions you might want to ask:
Ask for references
How many years experience they have
How much experience do they have working with reactive dogs
If any hiccups occurred during and sit and how did they handle it and what was the outcome
Are they certified in canine first aid and CPR (if those things are important to you)
Will anyone else accompany them during the sit. Some sitters may have their significant other or a friend with them. It's important to set expectations so there are no surprises later.
Reiterate your expectations for the sit (overnight stays, daytime check-ins, etc.)
Cost of the sit and training sessions leading up to the sit
Preparing for the Sit
While this in-home consultation will probably be enough for you to determine if this person is an ideal candidate, your people-reactive dog will likely require a bit more time. It is important to negotiate the cost of the sit itself, but also additional training sessions leading up to the sit.
Depending on the dog, this may take several sessions over the course of weeks (or even months).  The beginning sessions will be relatively short (20 minutes or less).  Over the course of these sessions, practice actions required for a sit, like putting on a harness, going for a walk, feeding the dog, playing with the dog, etc.  
If your planned trip is going to be for several days/nights, plan a shorter sit first, perhaps a couple of hours, and work up to overnight.
It is also a good idea to go for a walk with your sitter so you can demonstrate what to do in certain situations (like an oncoming dog).  Review the different cues or words your dog knows and where and when to use them.  
Sit Time
It's finally time for your trip!  By this point, you should have completed a thorough desensitization process so your dog is super comfortable with their sitter.   If your dog is happy to see their sitter, congrats! Job well done, my friend!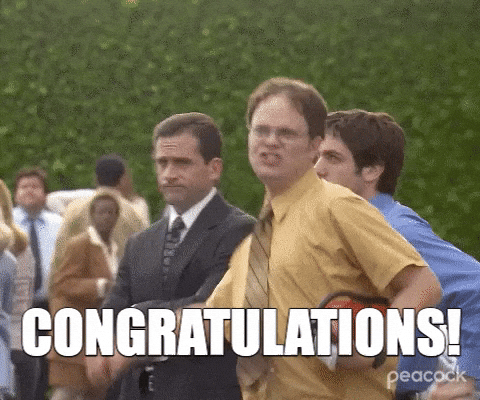 You are almost home free, but here are a few tips to ensure the sit goes well:
Write out detailed instructions.  We only remember about 10% of what we hear so having clear written instructions is helpful.  Some notes you might want to include are: meal time details (amount, time, method), walk instructions, medications (if applicable), and anything else pertinent to your dog. I read once that dog sitters actually prefer detailed instructions to eliminate any ambiguity.  (This made me feel much better about the full-page note I leave for our sitter!)
Leave out all supplies so they are easy to find (poop bags, treat pouch, extra treats, bowls, food, toys, enrichment items)
Leave emergency numbers like your vet or a trusted friend or family member just in case.
---
In my signature Stranger Danger Program, I coach guardians on how to desensitize their dogs to people, dog sitters included.  I work with dog guardians all over the world to coach them so their dogs feel more relaxed around others – allowing guardians to welcome guests into their homes, hire a dog walker, and yes, hire dog sitters too.
Having a people-reactive dog can make finding a dog sitter a bit more of an effort, but can absolutely be done. If you are struggling to acclimate your dog to people in your home, please reach out to me at Andrea@BestLifeDogTraining.com
Wishing you all the best in 2023.
Until next time,
Andrea